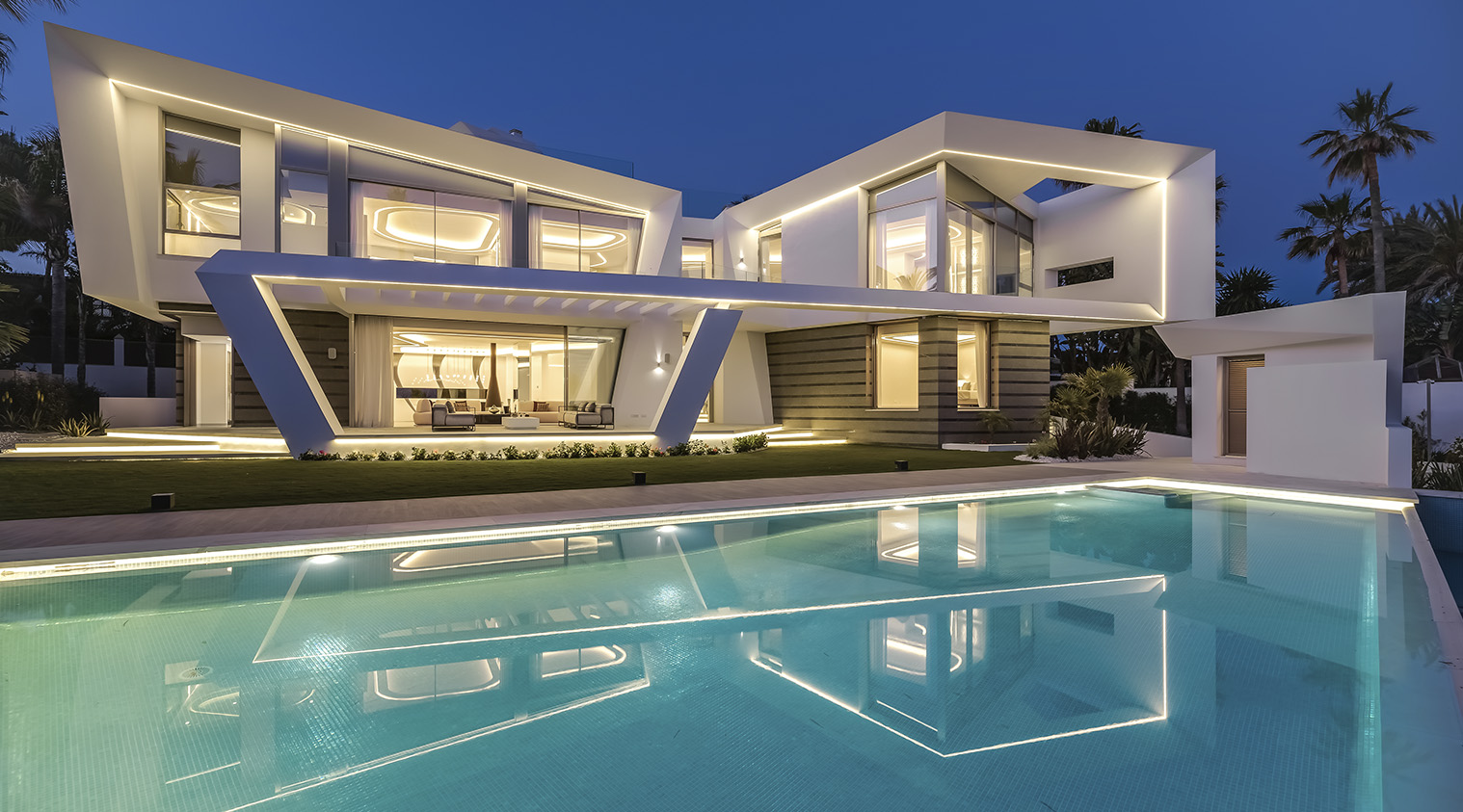 Construction of Villa Casa Clip
Impossible shapes and a futuristic structure, this is how the majestic and unrepeatable Casa Clip presents itself to the eyes of those who admire it. Located in one of the most prestigious areas of Marbella, the Los Monteros Urbanization, this 650 square metre villa leaves no one indifferent thanks to its pristine white colour and its incredible large windows.

These lines are only altered by an immense marble cladding, a small fountain with zen steps and its irregular walls that flank the different accesses. Bordered by a manicured green lawn and an enormous swimming pool, Casa Clip is located right on the beach, and it is possible to stroll along the seashore just a two-minute walk from the house. Undoubtedly, one of the most particular creations of Rugue, who has found in Casa Clip one of his most ambitious projects.
Type of Construction: Private Villas.
Property – Developer: Private.
Location: Urb. Los Monteros, Marbella.
Architect: Rodolfo Amieva Jacobson & Diego Macias Domínguez.
Technical Architect: Antonio Pascual Arroyo.
Execution: 2019-2020.
Term: 13 months.
Category:
Date:
28 de April de 2022